Zee Entertainment Q1 Net falls 43%
Submitted by Sunil Kashyap on Thu, 07/16/2009 - 08:11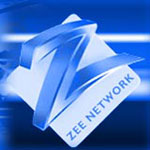 Zee Entertainment Enterprises Ltd has announced its consolidated net profit for the quarter ended June.
Mr. Subhash Chandra, chairman Zee Entertainment, said that the company's consolidated net profit falls 43% to Rs 91.32 crore.
Due to the economic downturn, total revenue of the company has declined 12% to Rs 475.93 crore.
Dance India Dance, Chotti Bahu and Agle Janam Mohe Bitiya Hi Kijo are among the top ranked programmes offered by Zee TV. Zee Entertainment also runs Zee Cafe and Zee Cinema.
Sports events such as T20 series IPL and the international world cup tournament, and the Indian general elections found viewers shifting their interest to sports and news channels during the quarter.
According to the market analyst, broadcaster would fortify its status with new programs once the scenario of advertising revenue improves.
Preceding the trend from the quarter till 31 March, ad-revenue is lower than the subscription revenue.
Revenue from advertising declined 29% to Rs 197.96 crore while revenue from subscription grew by 12% to Rs 240.98 crore.
Total expenditure was down 9% to Rs 366.42 crore.
Indicating significant reductions in headcount and compensation, staff cost is down by 43%.
Tagged with