Zee Entertainment
A new joint venture company is formed by Zee Entertainment and Star India, named as Media Pro Enterprise India which will equally share distribution. It is expected that with this move, distribution process of television channel in India will take a new turn. It will also create efficiencies in value chain and address piracy issues.
Q4 consolidated profit of Zee Entertainment Enterprises (ZEEL) stood at Rs 191.83 crore.
During its filing to the Bombay Stock Exchange, the media company said that numbers include the consolidating financial data of Taj TV.
The company also said that after merging with ETC Networks, its entire business related to education demerged into a new listed company, Zee Learn and hence the numbers are incomparable.
Zee Entertainment Enterprises has revealed its fourth quarter results. The company's Q4 combined net sales were at Rs 649.29 Crore against Rs 530.93 Crore on quarter-on-quarter basis. Its combined net income was at Rs
128.80 Crore against Rs 146.43 Crore on QoQ basis.
Zee News Ltd. on Wednesday posted an over 68% drop in its consolidated fourth-quarter net income as the Indian television broadcaster dropped its entertainment channels to focus on news operations.
On Tuesday, giant media company Zee Entertainment posted a 74.49% rise in its net profit for the December quarter. The company also announced that it in the process of consolidating its stake in Ten Sports at 95%.
Zee Entertainment Enterprises Ltd., the largest producer and aggregator of Hindi programming in the world has approved the merger with ETC Network's broadcasting business and Cornershop Entertainment Company in order to consolidate its entertainment business.
The executive vice president of corporate strategy and business development of Zee, Mr. Atul Das has informed that the company is planning to separately run its education division and list it on the stock exchanges in the future.
Stock market analysts are of the view that investors can buy Zee Entertainment Enterprises Ltd stock to achieve an intraday target between Rs 253-258.
According to them, investors can purchase the stock above Rs 251 with a strict stop loss of Rs 248.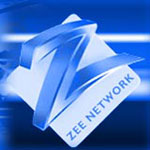 Zee Entertainment Enterprises Ltd has announced its consolidated net profit for the quarter ended June.
Mr. Subhash Chandra, chairman Zee Entertainment, said that the company's consolidated net profit falls 43% to Rs 91.32 crore.
Due to the economic downturn, total revenue of the company has declined 12% to Rs 475.93 crore.
Leading broadcasting and media firm, Zee Entertainment Enterprises (ZEEL) witnessed a fall of 7.3 per cent in its net profit; mainly due to fall in advertising business. Its net profit stood at Rs 96.8 crore against Rs 104.4 crore, for the quarter ended March 31, 2009.
However, the company reported 1.44 per cent increase in revenue that currently stands at Rs 577.6 crore as compared to Rs 569.4 crore before a year.
After analyzing the stock, market experts have suggested day traders to purchase Zee News stock.
The stop loss for the suggested counter is Rs 57. The intraday price target of the stock is Rs 62. If stock remains positive, the next target will be 68. The stock has down support of Rs 54.
The 24-hour Hindi current affairs and news channel in the country Zee News is having a global footprint spanning most of Asia, the Middle East, Europe and the Americas.
Reaching millions of viewers in five continents, the channel revolutionized the way news was brought home to the viewers.
Day traders are suggested to purchase Zee News stock with a strict stop loss of Rs 57. The upper resistant target for the day is Rs 65. The stock has down support of Rs 54.
The stock pricing becomes more attractive, and reach above Rs 68, if the stock markets remain positive.
On Monday (18 Feb), the share closed at Rs 59.20 on BSE. The stock of the company has touched 52-week high of Rs 92 and low of Rs 33.65 on BSE.