Stock Markets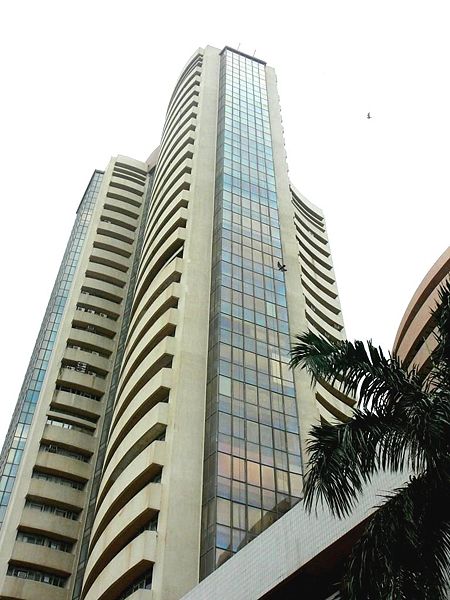 The Nifty closed the last day of Aug series on a flat note after seeing huge volatility throughout the session. The Sensex closed at 15,781 up 11 points, after seeing an intraday high of 15,853 and low of 15,685. The Nifty shut at 4,688 up 7 points. It touched a day's high/low of 4707 and 4645 respectively.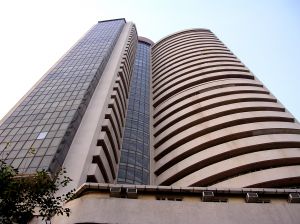 The markets are giving a strong evidence of a intermediate rally if nifty maintain above 4480. As we were mentioning that 4580 is the level to be watched carefully as markets have corrected very sharply from that point. The outlook still remains cautious as the markets have once again given a breakout on the higher side. Now going forward its necessary that nifty maintains above the 4600 level for some time and consolidates before heading for a of 4880.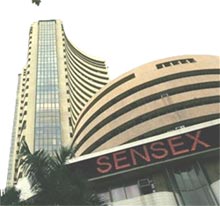 Asian stocks rose, led by commodities producers, as copper and oil prices increased and sales of existing homes in the U. S. surged the most on record, fueling speculation a global economic recovery is strengthening. BHP added 4.1 % to A$38.11 after copper futures climbed 5.1 % in New York on Aug. 21, the steepest gain since June 1. The MSCI Asia Pacific Index rose 2.1 % to 112.37 as of 10:33 a. m. in Tokyo, with about 14 times as many stocks gaining as retreating.
Market Round Up- The markets started the day on a weak note on account of negative Asian cues but managed to recover around
Market Round Up- The Sensex gained 203 points and closed above the 15K mark. Positive global cues helped the markets to stay on the higher side throughout the day. The NSE Nifty went up 1.35% or 59 points to settle at 4453 after trading in the range of 4492-4394. Today's rally was led by gains in auto, banking, power and IT stocks. The market breadth was positive but the volumes were very lower.
Movers & Shakers
After yesterday's steep fall markets have shown some stability and are holding the 4350 mark. The trend still remains nervous as we don't find any fresh triggers which will help the markets to sustain above the 4510 mark. There are lots of resistances at every higher interval and we believe that profit taking cannot be ruled out.
Market Round Up The BSE Sensex fell 225.6 points to settle at 14,809.64, after hitting a low of 14,684.45. The Nifty shed 64.8 points, to close at 4394.10, after seeing a day's low of 4353.45. The broader indices continued to remain under pressure but did not fall in line with benchmark indices; the BSE Midcap lost 1.1% and the Smallcap Index down 0.5%. Total traded turnover stood at Rs 1,04,160.07 crore as against Rs 94,599.56 crore on Tuesday.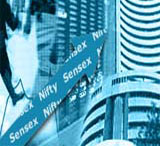 The markets bounced back after yesterday's biggest slide in more than a month. The Sensex closed at 15,035 up 250 points after trading between 14,740 and 15,134. The Nifty closed at 4,458 up 71 points or 1.62%. Among the broader indices - the BSE Midcap and Smallcap indices rose 2% each. Capital goods, realty, telecom and metal stocks saw good buying support in today's rally. The market breadth was positive and the total traded turnover was higher at Rs 94,599 cr.
U.S. stocks rose, helping global equities rebound from the worst drop since April, following better‐than‐estimated earnings at Home Depot Inc. and Target Corp. Crude oil rose for the first time in three days, while Treasuries and the dollar fell.