Buzzing Stocks
Indian Stock Market registered decent gain in Tuesday's trading session. BSE Sensex managed to close above 15,000 level while NSE Nifty also registered a gain over 1.5%. Banking and Capital Goods stocks were in demand.
Action was witnessed among select midcap stocks as well. Rolta closed with a gain of 10% at Rs 166.5, after touching an intraday high of Rs 167.70. Godrej Industries and Mphasis also managed to close at 10% gains.
After yesterday's downtrend, Indian Markets recovered smartly today. At 2.20 pm, India's BSE Sensex was 249 points higher at 15,034. Indian market is looking strong and bounces back quickly from the lows. Technical experts are expecting Indian market to close above 15,000 today.
FirstSource Solutions gained 5% during early session on Tuesday. The stock has moved up on back of high volumes. The stock had closed 3.2% lower yesterday.
In today's session, the stock has touched an intraday high and low of Rs 33.40 and Rs 31.65 respectively. The trading volume on NSE was 12 million shares while on BSE 5 million shares changed hands till 11.30 am. The stock has touched a 52-week high and low of Rs 50.7 and 9.30 on NSE.
Technology stocks have gained nicely in today's session. Mahindra Satyam was among major gainers. The stock managed to cross the Rs 100 hurdle today and was trading at Rs 104 during afternoon session.
Mahindra Satyam has touched an intraday high of Rs 107 on NSE and trading volumes were huge. The stock is currently up by nearly 14%.
BGR Energy Systems Limited, the EPC company for power projects, has secured a Turnkey EPC of Balance of Plant (BOP) contract from Maharashtra Power Generation (MAHAGENCO) for execution of the 2x500 MW Chandrapur Super Thermal Power Station (STPS) Expansion Project at Chandrapur, Maharashtra.
The contract is valued at Rs 1632 crore and it will be completed over 33 months.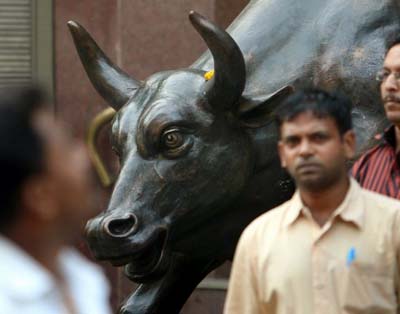 The benchmark index extended its winning streak to three sessions on a strong note backed by heavy buying across the sectoral indices. 
The rally was mainly led by the encouraging GDP data and on talks of oil price deregulation. Further, the positive global cues also supported the investors' sentiment. 
The benchmark indices ended the last day of May series on a positive note. The BSE Sensex closed 186 points or 1.32% higher at 14,296. The Nifty shut at 4337 up 1.43% or 61 points higher. Among the broader indices - the BSE Midcap Index was up 0.78% or 38 and the Smallcap Index went up 13 points or 0.24%.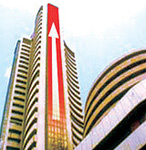 After rolling between positive and negative territory, the BSE-benchmark Sensex finally settled the day on a flat note as traders resorted to profit booking at higher levels.
The domestic indices through-out the day, remained range-bound as the markets could not stick to a particular direction on continuous bouts of buying and selling.
System integration and distribution company HCL Infosystems has informed that it has bagged an order worth Rs 240 crore from BSNL.
Under the contract, the company will roll out over 60,000 ERP Licenses including configuration, business process reengineering, hardware, networking, operations & maintenance customization.
Apart from this, the company will provide training to BSNL employees and offer program management service for seven years.
Nifty on account of stable government ahead opened gap up and hit 15% upper circuit in first 5 min of trade & after hitting the next 20% filter markets remained shut for the remaining part of the day and finally closed at 4308.
In coming days Nifty may trade rangebound and may again see consolidation at above 3834 levels before continuing its upward journey. On daily closing RSI has reached a value of 80 which is a high extreme value of RSI.