Real Estate
Developer Ansal Properties and Infrastructure Ltd has decided to raise Rs 203 crore through issue of shares on preferential basis and issue of warrants.    
The company stated in a communique that the promoters of Ansal Properites have agreed to issue 1.65 crore warrants to promoters and promoters group through preferential issue.
In addition, the company will issue up to 1.26 crore of equity shares of Rs 5 each, by way of preferential issue to IPRO Funds Ltd, Mauritius, a registered Foreign Institutional Investor (FII).
Lavasa Corporation, a subsidiary of Hindustan Construction Company (HCC) and IT player Wipro, today announced their partnership for planning, implementing and managing information and communication technology (ICT) services across Lavasa City.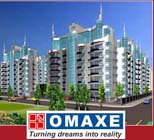 Omaxe, real estate development major in India, has finally got approval for layout plan from Mathura Vrindavan Development Authority, Uttar Pradesh for the construction of an Integrated Township Omaxe Eternity at Vrindavan.
The project, which is spread over an area of approximately 74.2 acres, will be developed with an investment of approximately Rs 250 crore.
India's largest real estate developer DLF has came forth as the exclusive bidder for 350.71 acres of land in Gurgaon close to the South Delhi for the development of a recreation and leisure project including a golf course.
Haryana State Industrial and Infrastructure Development Corporation (HSIIDC) disqualified other two bidders on technical reasons.

DLF Assets (DAL), the country's largest real estate developer, may permit one of its investors, D E Shaw, a global investment and technology development firm, to stay on as the situation in the real estate market has improved.
Shaw was expecting to exit the venture as DAL's planned listing on the Singapore SE in 2008 failed.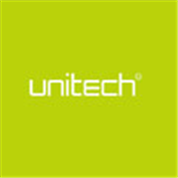 Realty major Unitech Ltd has posted a fall of 63% in its net profit to Rs 1.58 billion in the first quarter ended June 30, 2009, as compared to Rs 4.23 billion in the same period last fiscal, due to the sluggish demand for housing.
The company's sales during the same period halved to Rs 5.15 billion in the said quarter, from Rs 10.3 billion in the corresponding quarter of the last year.

DS Kulkarni, a real estate developer, has announced that it has recorded a loss of Rs 47.66 million for the three month period ended March 2009.
In a filing to the Bombay Stock Exchange (BSE), the company said that it has clocked a loss of Rs 47.66 million compared to a profit of Rs 48.17 million during the same quarter of last year.
LIC Housing Finance has made announcement about the launching of a new product – a 3 year "Fix-o-Floaty" scheme.
Effective from 2nd July, 2009, the scheme will provide flexibility to customers as well as protection against the volatilities of interest rate movement.
Reality giant, Unitech Ltd is said to have raised US$575 million through a fresh QIP, increasing its equity base by around 16.7% by issuing 342 million shares. Earlier, the company, having total debt of Rs 78 billion, had announced its intentions of raising US$200 million. However, good response to the offer forced it to revise its issue size.
Unitech Limited, India's second largest real estate firm has declared its quarterly results for the period till 31, March 2009.
During the reporting quarter, the company has recorded a dip of 22% in the net profit on consolidated basis which stood at Rs 279 crore.
In the corresponding period of previous year, company's net profit figure stood at Rs 360 crore.